Mass ECAN Conference 2017
Thanks to all who attended! See presentations below.
Conference Info
Thursday, November 30, 2017, 9:00 AM - 4:00 PM

Division of Fisheries & Wildlife Headquarters (map)
This is a one-day conference to help launch the new network and shape adaptation action in Massachusetts.
Meet new colleagues and mingle with existing partners

Learn about adaptation work in Massachusetts

Develop outreach messages during the climate adaptation communications training

Contribute to the state climate adaptation and hazard mitigation plan

Showcase your adaptation projects
Conference Proceedings
Conference Materials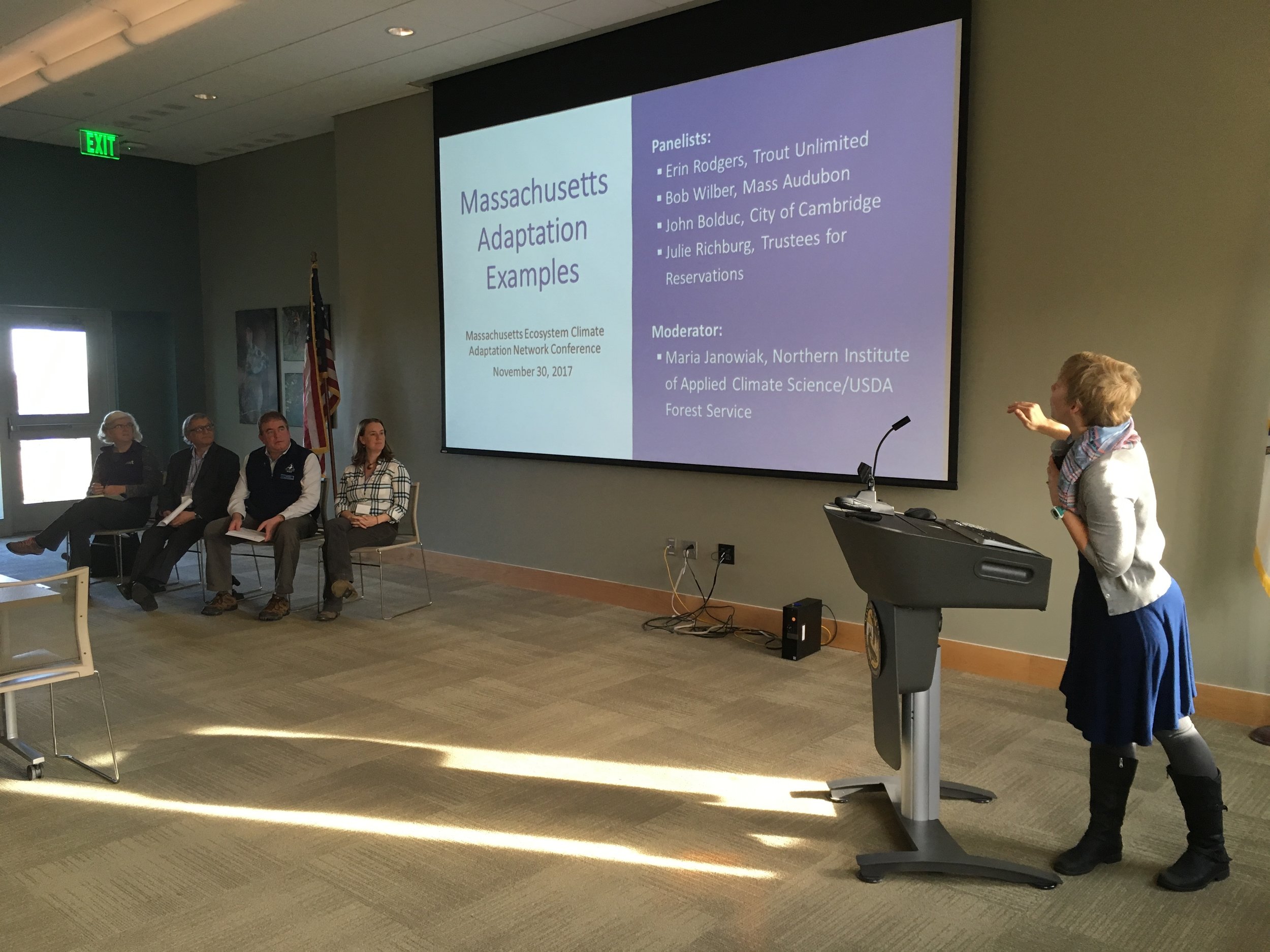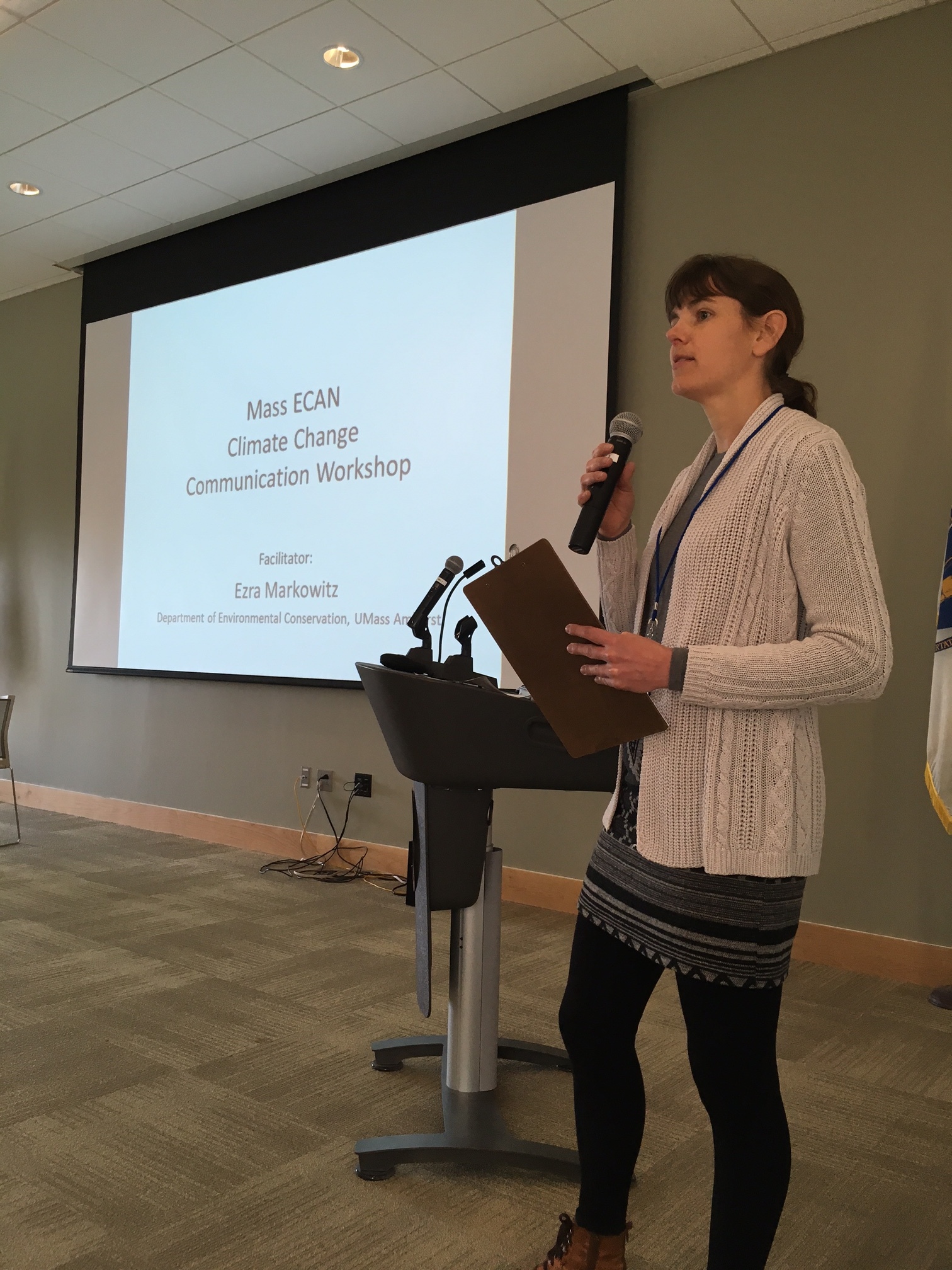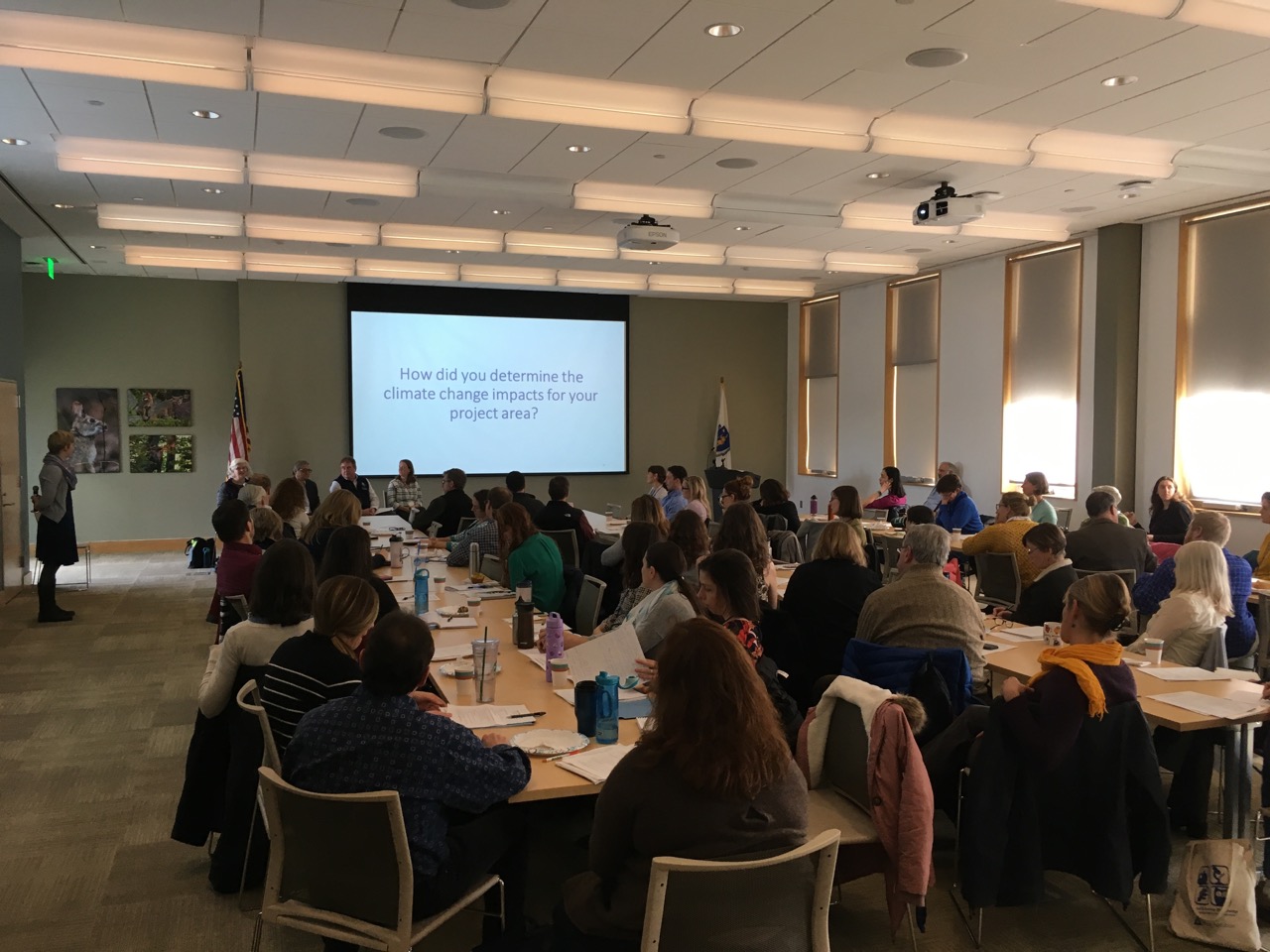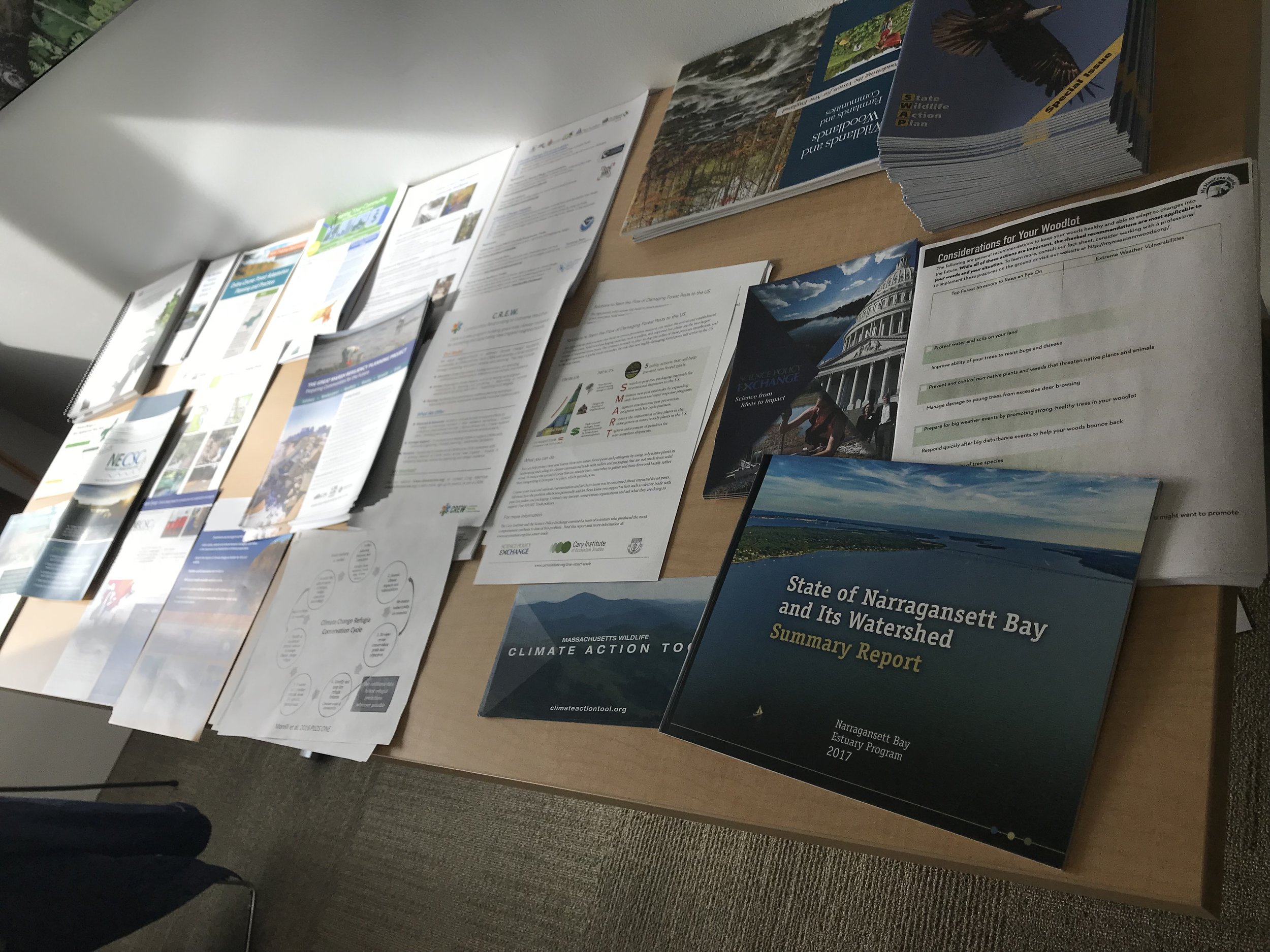 Thank You
Thanks to everyone who is supporting this event! Especially to our sponsors below, planning work group: Stefanie Covino (Mass Audubon), Laura Hilberg (EcoAdapt), Bridget Macdonald (US Fish & Wildlife Service), Melissa Ocana (UMass Amherst), Rebecca Quinones (MA Div. of Fisheries & Wildlife), and Marissa Weiss (Harvard Forest), and our UMass team: Waverly Lau, Dugan Becker, Charlie Misenti, and Valerie Pasquarella.
Sponsors